News — wall umbrellas
Posted by Gavin Campbell at
variety of timeless, high quality umbrellas to suit all budgets https://www.easydays.nz/search?type=product&q=sun+umbrellas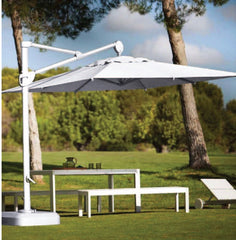 Posted by Easy Days at
  Easy days has all kinds of sun umbrellas - take a look and find the one that's right for you. Priced from $50 to $2195. The easy days portable sun umbrella 1.8 metre in diameter makes a great gift, so functional. Just $50 170T polyester with silver coating for extra protection from the sun; 8 fibreglass ribs; 32mm diameter pole; 4 pole pieces measuring just 62cm long - in handy drawstring bag. Market Parasol in turquoise, grey, green, white or red - 2.13m diameter - $239 or 2.6m diameter $259; 2 piece aluminium pole with 38mm diameter. Steel wire ribs;...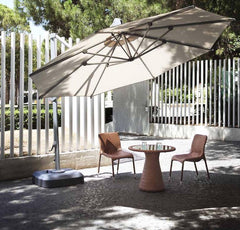 Posted by Easy Days at
Wall Umbrellas ROUND If your patio doesn't have a lot of space, install an 'easy days' 3 Metre Wall Umbrella – ideal for compact situations where you want to store your umbrella without it even being noticed when not in use. Two brackets attach to the wall of your house; the extent of rotation / swivel depends on your space; 5 tilt positions to offer the perfect shade. Available in white at an amazingly low $795; and this includes a protective cover too!